On May 20, 2021, Rhode Island joined a handful of other states gradually increasing their state minimum wage to $15.00 per hour. Gov. Dan McKee signed legislation set to increase Rhode Island's minimum wage from the current $11.50 to $15.00 per hour by 2025.
"Raising the minimum wage will benefit thousands of working Rhode Islanders and families across our state," said Governor Dan McKee in a press release. "This boost in wages will go back into our local economy, supporting small businesses and our communities. … This is an important step in the effort to help lift Rhode Island families out of poverty and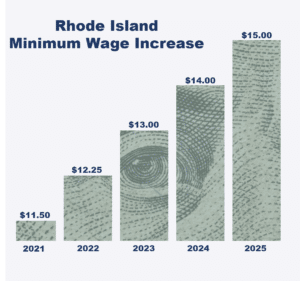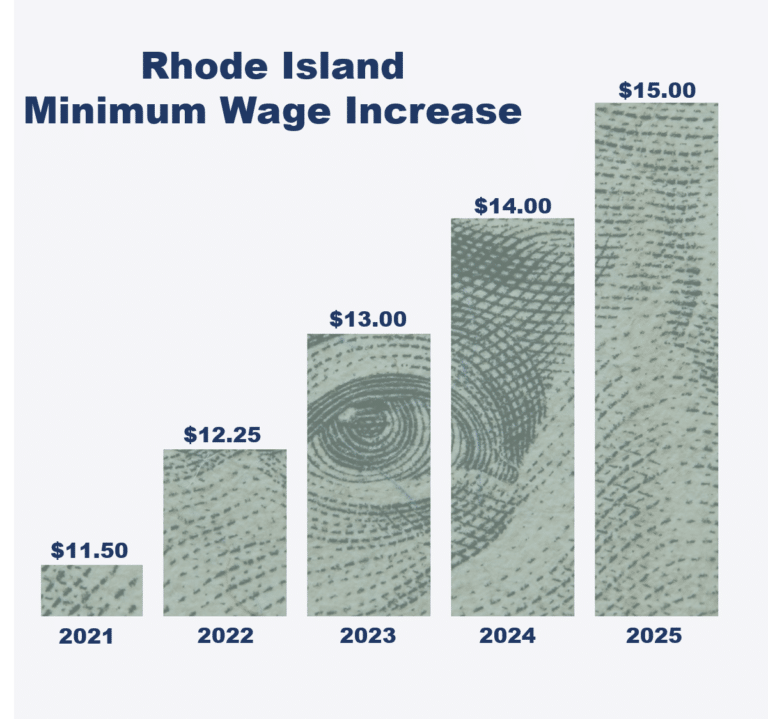 support many of our essential workers who put themselves at risk to keep our state running during the pandemic."
Effective January 1, 2022, the hourly minimum wage in Rhode Island will be as follows:
2022: $12.25
2023: $13.00 
2024: $14.00 
2025: $15.00
Each increase will take effect on January 1st of each year.
The minimum wage applies to most Rhode Island employees, with limited exceptions including tipped employees. If you are not being paid at least $11.50 per hour by your employer and are not sure that you are exempt from minimum wage, give us a call. Our attorneys are ready to speak to you about your rights and remedies.