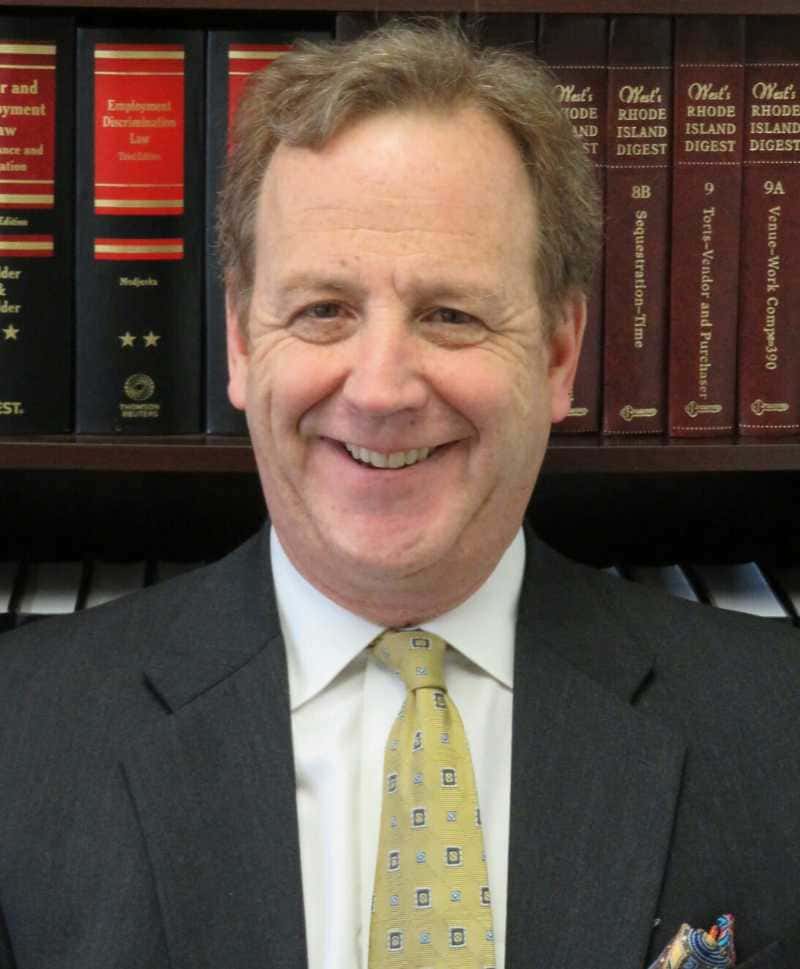 Gregory A. Mancini has been of counsel to Sinapi Law Associates, Ltd. since January of 1999. His primary areas of practice are education law, employment law, in particular minimum wage, overtime, and misclassification claims, construction law, and real estate law. Mr. Mancini also has experience in personal injury, civil rights, non-profit, consumer protection, and business law.
Mr. Mancini graduated from Boston College with B.S. in economics in 1984. From 1984 through 1997 he worked in the alcoholic beverage industry working as a sales representative for a local wholesaler, and also as the state manager for the Guinness Import Company for the State of New Jersey.
In 1997 he graduated from the Roger Williams University School of Law. He was previously in-house legal counsel and an instructor at the Rhode Island Association of Realtors. He is admitted to State and Federal Bars in the State of Rhode Island and Commonwealth of Massachusetts. In addition to being of counsel to the firm, Mr. Mancini is the executive director and general counsel to BuildRI, a trade association that promotes the interests of the union construction industry.
Currently, Mr. Mancini is an attorney member of the Council of Parent Attorneys and Advocates (an organization dedicated to protecting the legal and civil rights of students with disabilities); a member of the Rhode Island and Massachusetts' Bar Associations; director, Quonset Development Corporation; director, Community College of Rhode Island Foundation; member, Christ the King Peace and Justice Committee; member, Station Fire Memorial Foundation Leadership Committee; and member, North Kingstown Comprehensive Plan Committee.
He was recently on Sec. of State Nellie Gorbea's lobbying reform taskforce; was also a member of her transition team after Secretary Gorbea was elected; and, a member of then-candidate for Governor Raimondo's legal team during her campaign.