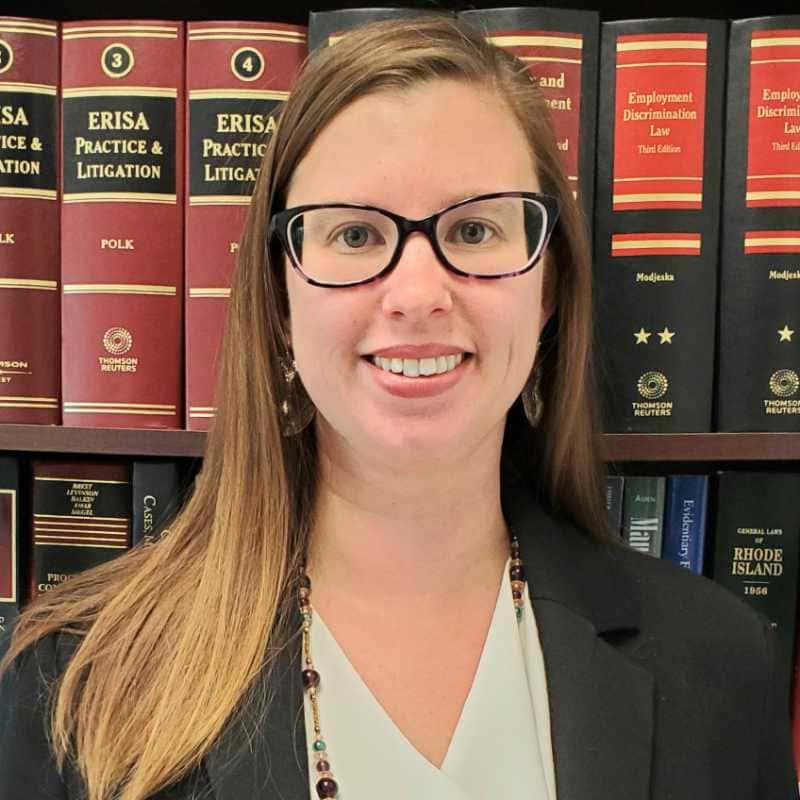 Chloe A. Davis is a supervising attorney at Sinapi Law Associates, Ltd and has been practicing law in the State of Rhode Island since 2014.  She practices employment law, civil rights law, and complex litigation, focusing on representing employees in discrimination, leave acts, wage and hour litigation, and unemployment appeals, and individuals in vindicating civil rights violations.  Chloe has experience litigating single-party, multi-party, and collective actions before state and federal courts and administrative agencies.
Prior to joining Sinapi Law Associates, Ltd, Chloe represented the Narragansett Bay Commission as in-house counsel where she gained experience in a wide variety of legal fields and issues including environmental and energy regulation, construction law, contract drafting, open governmental related issues, etc.  Chloe also served as a law clerk for the R.I. Superior Court from 2014-2015 and as a chamber clerk for the Honorable Justice Francis X. Flaherty of the R.I. Supreme Court from 2015-2016.
Chloe graduated summa cum laude from Roger Williams University School of Law in 2014.
She is admitted to practice law in Rhode Island, Massachusetts, and the United States District for the District of Rhode Island.