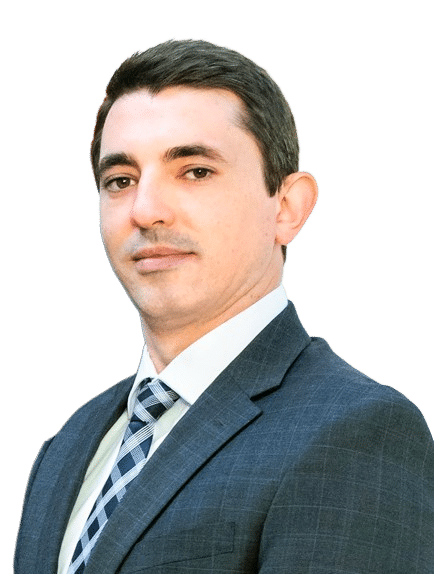 Awards and Recognitions
Super Lawyers, Rising Star (2019, 2020, 2021, 2022)
Rhode Island Lawyers Weekly Excellence in the Law, Up & Coming Lawyer (2020)
Affiliations
United States District Court for the District of Rhode Island, Court Advisory Council
Rhode Island Bar Association
Massachusetts Bar Association
Rhode Island Hispanic Bar Association
Federal Bar Association, Rhode Island Chapter
Rhode Island Legal Services: Board of Directors (2017 – Present)
Articles
Borgas, Danilo A. et al. "Chapter 5: Accommodation and Leave Issues." A Practical Guide to Employment Law in Rhode Island. Edited by Lynette Labinger and Mark A. Pogue. Boston: MCLE, Inc., 2016. Pages 5.1-5.60. Print.
Danilo A. Borgas is a Shareholder at Sinapi Law Associates, Ltd. and has been part of our team since 2013. He is a multi-lingual employment law and complex litigation attorney. Danilo's practice is focused on representing employees in single and multi-plaintiff wrongful termination, discrimination, retaliation, harassment, medical leave, and wage and hour litigation and in negotiating executive compensation agreements, counseling/litigation regarding restrictive covenants, and reviewing/negotiating severance agreements. Danilo also dedicates part of his practice to advising management on proper compliance with various employment laws, including properly drafting compliant workplace policies and handbooks and implementing pay practices in accordance with applicable law.
Danilo has substantial experience litigating single-party, multi-party, and collective actions before state and federal courts and administrative agencies. He also practices in the areas of public accommodations, general litigation, and risk assessment. With a background in regulatory compliance, alternative dispute resolution, and computer technology, Danilo prides himself in offering creative and thorough solutions to his clients in a practical and cost-effective manner.
Prior to rejoining Sinapi Law Associates, Ltd. as a Shareholder in 2019, Danilo practiced law at Peabody & Arnold LLP, one of Boston's oldest and leading law firms, where he focused on providing advice/counsel, risk assessment, and litigation defense to employers and businesses.
Danilo is a graduate from Johnson and Wales University. He received his Juris Doctor (J.D.) from Roger Williams University School of Law where he earned multiple awards for achieving the highest grades in litigation and public interest law classes. Prior to attending law school, Danilo worked in the banking industry for approximately seven years in dispute resolution, quality analysis, and compliance.
Danilo is fluent in Portuguese and Spanish. He is licensed to practice law in state and federal courts in Rhode Island and Massachusetts, the First Circuit Court of Appeals, and the Supreme Court of the United States.