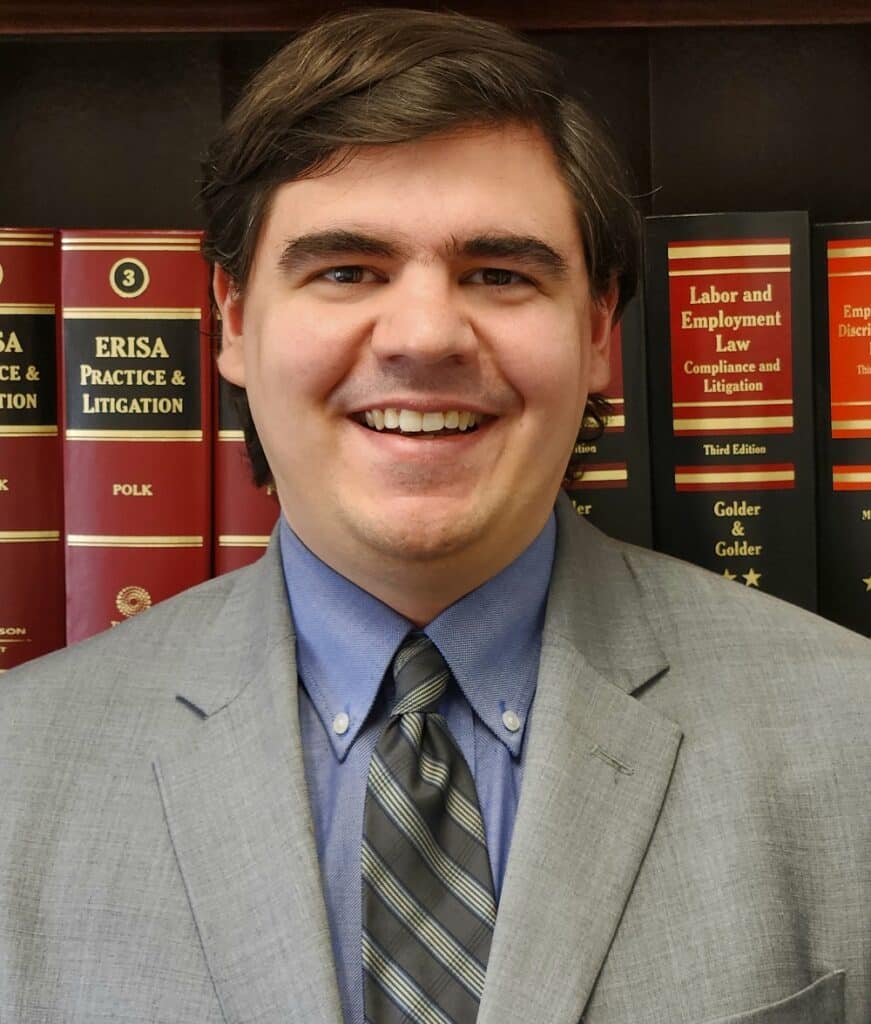 Michael R. Ferron is an associate attorney at Sinapi Law Associates, Ltd. where his primary practice areas are plaintiff-side civil rights, personal injury, and employment law, especially with regard to race, sex, gender and disability discrimination. Since graduating cum laude from Roger Williams University School of Law in 2016, Michael has gained valuable experience in both the federal and state courts litigating a variety of issues.
Before joining Sinapi Law Associates, Michael was primarily a defense attorney, which gives him the perspective to anticipate and counter opposing lawyers' litigation tactics. He previously worked for Olenn & Penza and Morrison Mahoney on a variety of issues including debt collection, premises liability and municipal liability. He has also handled transactional law, with backgrounds in both commercial and residential real estate.
In his off hours, Michael is active in Rhode Island's theater community, and previously served for seven years as a member of the Board of Directors of the Rhode Island Stage Ensemble, based in Woonsocket.